Wonders of the Invisible World
Synopsis
(3M/3W)
Ten years after Abigail Williams, instigator of the witch trials, disappeared from Salem, she turns up at the frontier tavern of fellow witch-hunter Mercy Lewis. About to leave the colonies forever, it's her last chance to understand the madness that overtook them. But with war threatening northern New England yet again, Mercy and her fellow townspeople are in no mood for Abigail's doubts, which suggest to them complicity with the devil. And just when everything is at its most dangerously tense – the devil himself shows up.
HISTORY
Previously titled A Discourse on the Wonders of the Invisible World.
West Coast premiere at MOXIE Theatre, San Diego, 2014.
Premiered at Contemporary American Theater Festival 2013.
Workshopped at PlayPenn New Plays Conference 2012.
Written at the MacDowell Colony.
Finalist, Francesca Primus Prize 2015.
Revised version to have a staged reading at Shakespeare & Company's Winter Studio Festival of New Plays, January 15th, Lenox, MA. It will also be read at the Bridge Initiative's Her Voice series, January 8th 2018, Scottsdale, AZ.
In the Press & Blogosphere
"Adams has a way of transforming ominous situations into thought provoking entertaining experiences, and she handles the premise of the Salem witch trials with care that ends up being thoughtful, mysterious, and if I dare say, startlingly funny."—Debbie Jackson, DC Theater Scene.
"Never boring, never preachy, always significant, Liz Duffy Adams has written a masterwork."—Grace Cavalieri.
"Liz Duffy Adams' witty and incisive play…has a savvy way of weaving in weighty themes from racism to warmongering to the more cynical uses of religion without seeming the slightest bit message-y."—James Hebert, San Diego Union-Tribune.
"Discourse is a witty, somber and thought provoking play."—Carol Davis, San Diego Theater Examiner.
"Of all the plays I've ever anticipated, at this or any years at CATF, I have been looking forward, with the greatest relish, to this performance of this play. . . [I] was not disappointed."--Christopher Bransome, Frederick News Post.
"I loved the moment of revelation, when the question "What happened?" is finally answered. Hell, I loved it all." —C.S.E. Cooney.
Salem witch trials, 60 years after 'The Crucible': an article in the Washington Post by Celia Wren, about an uptick in work about the witch trials, including Discourse.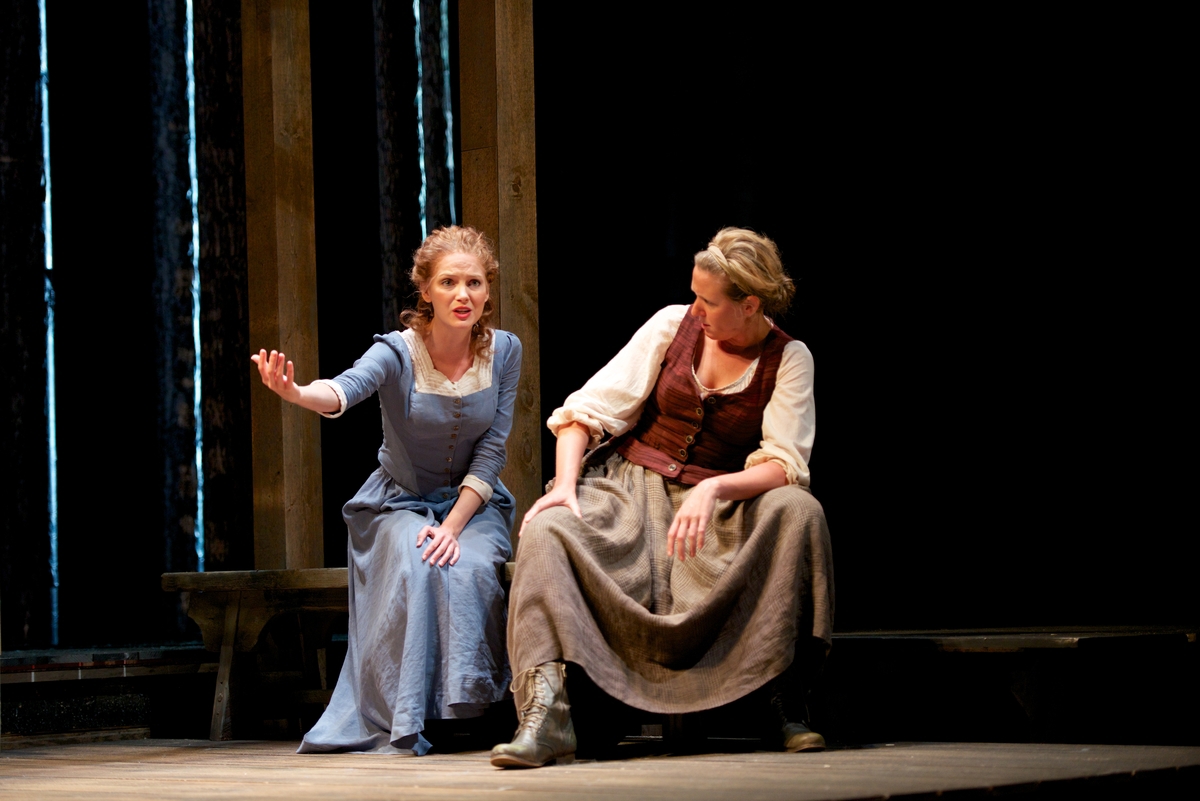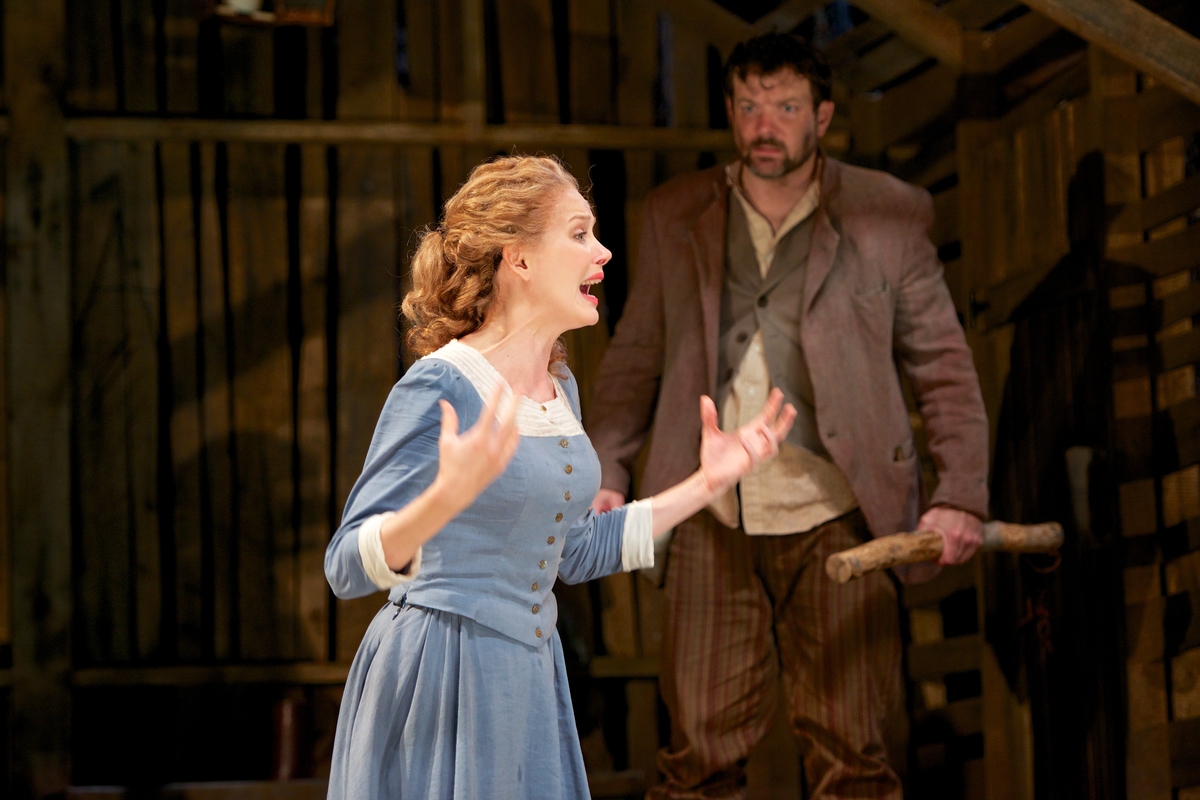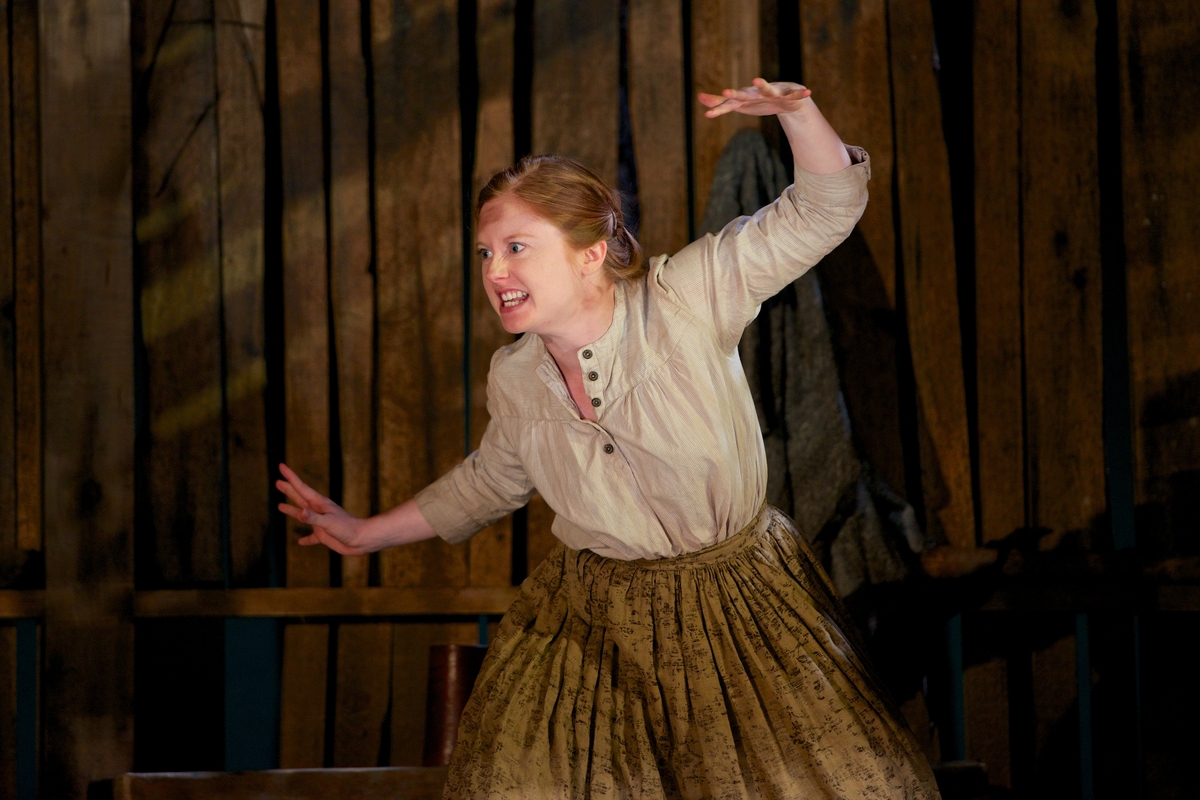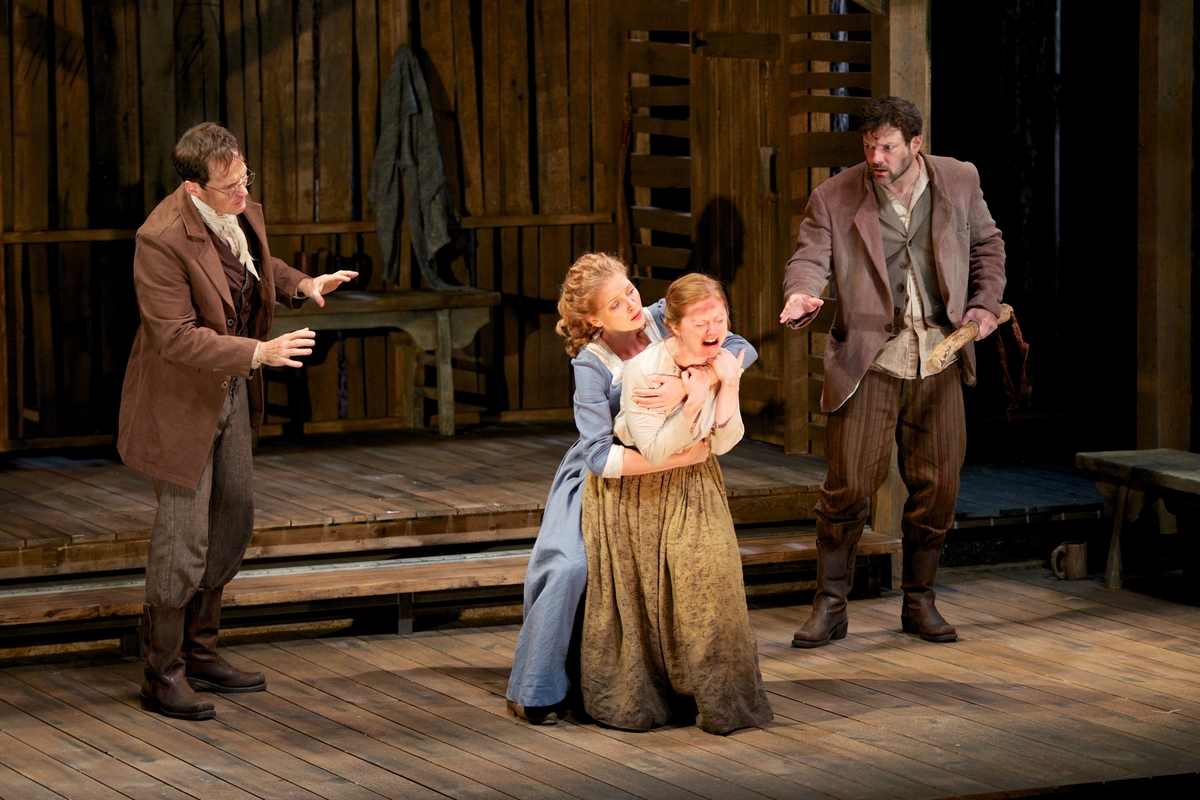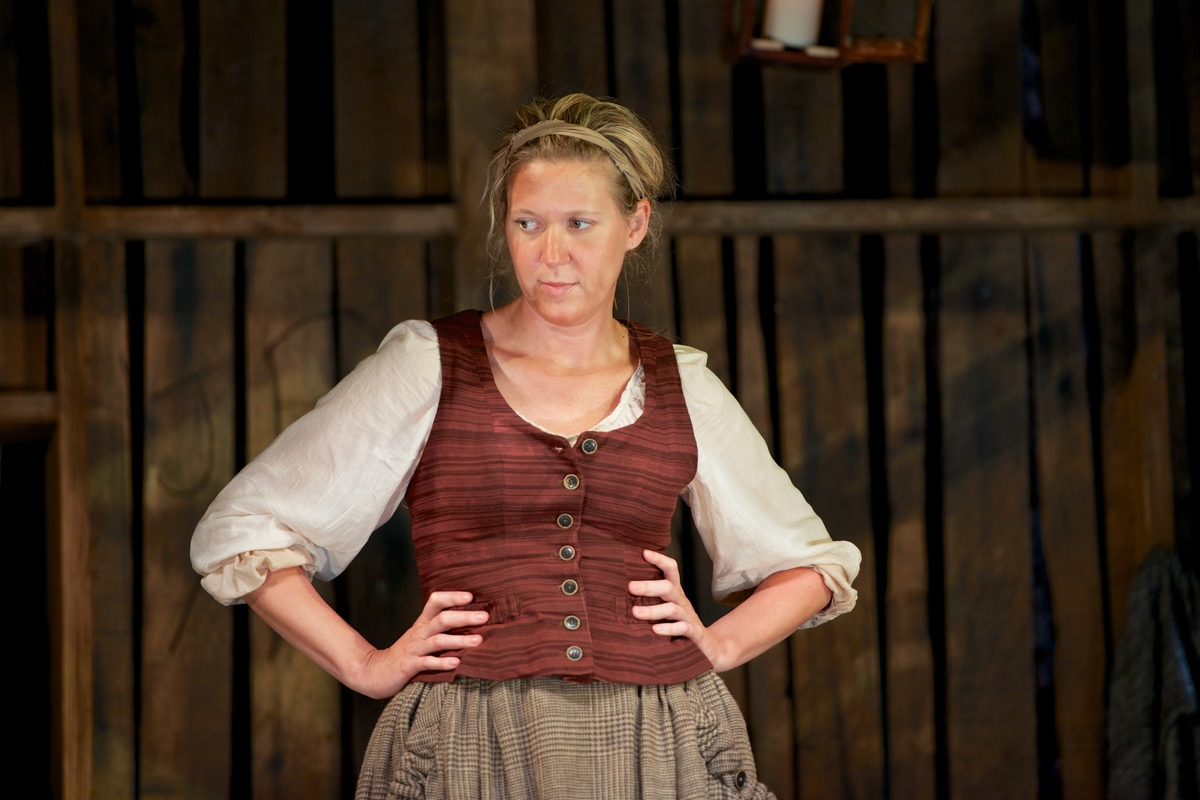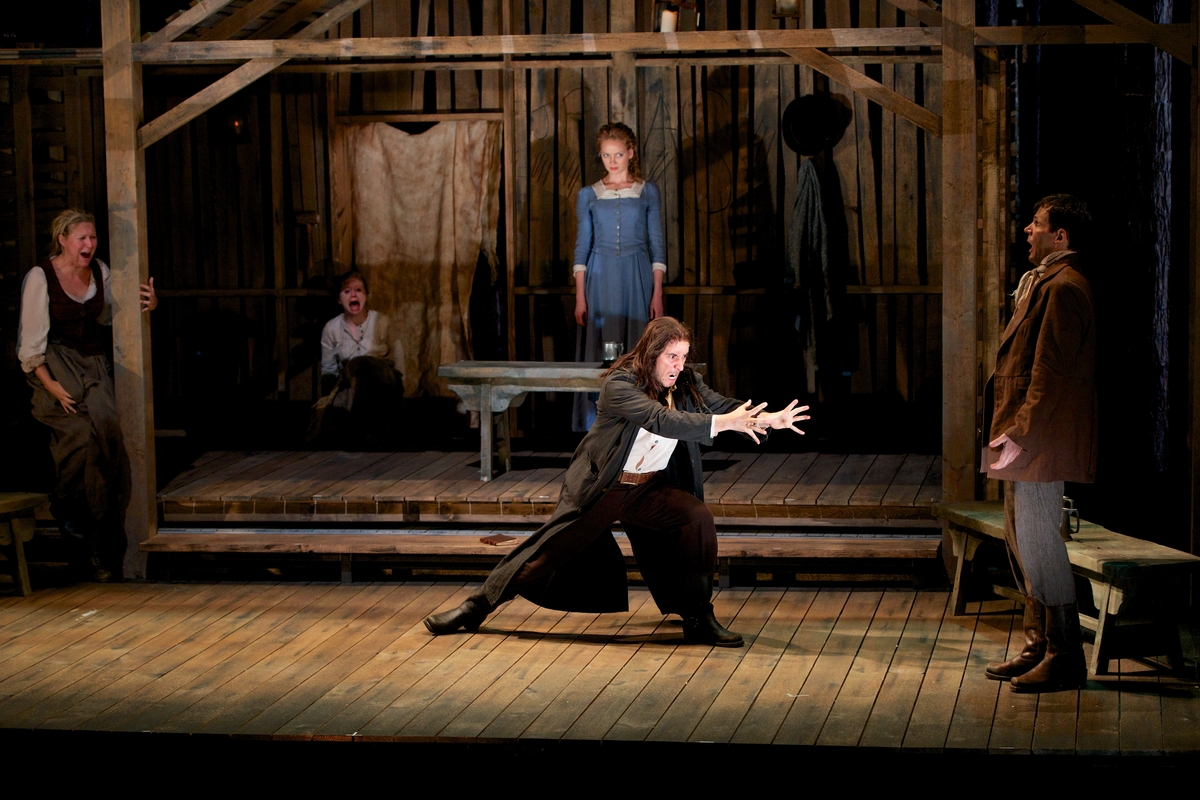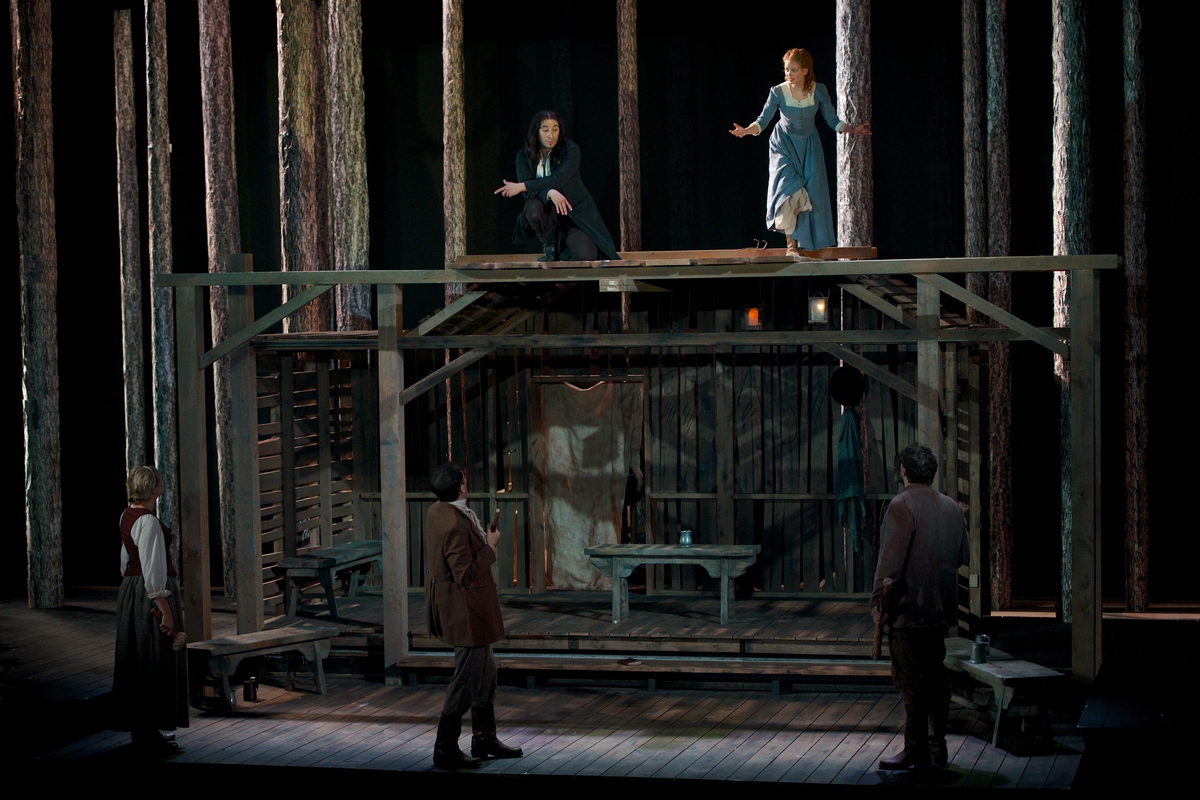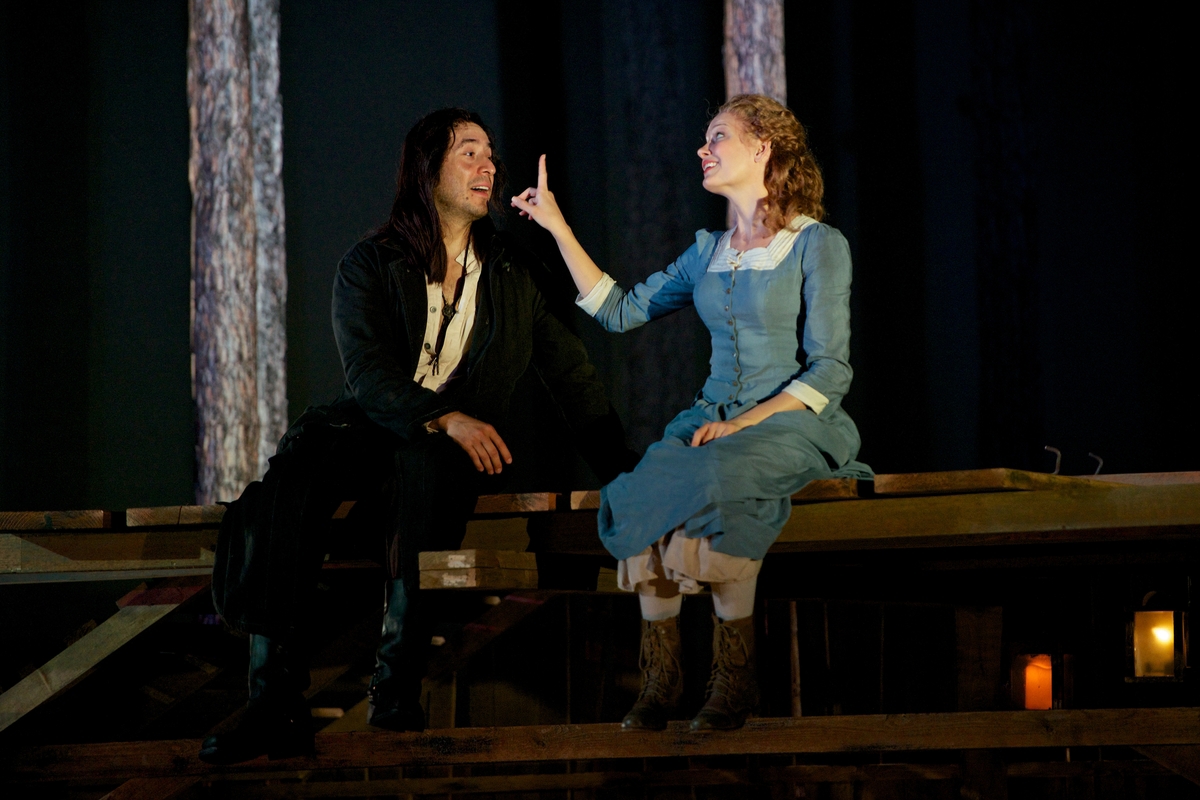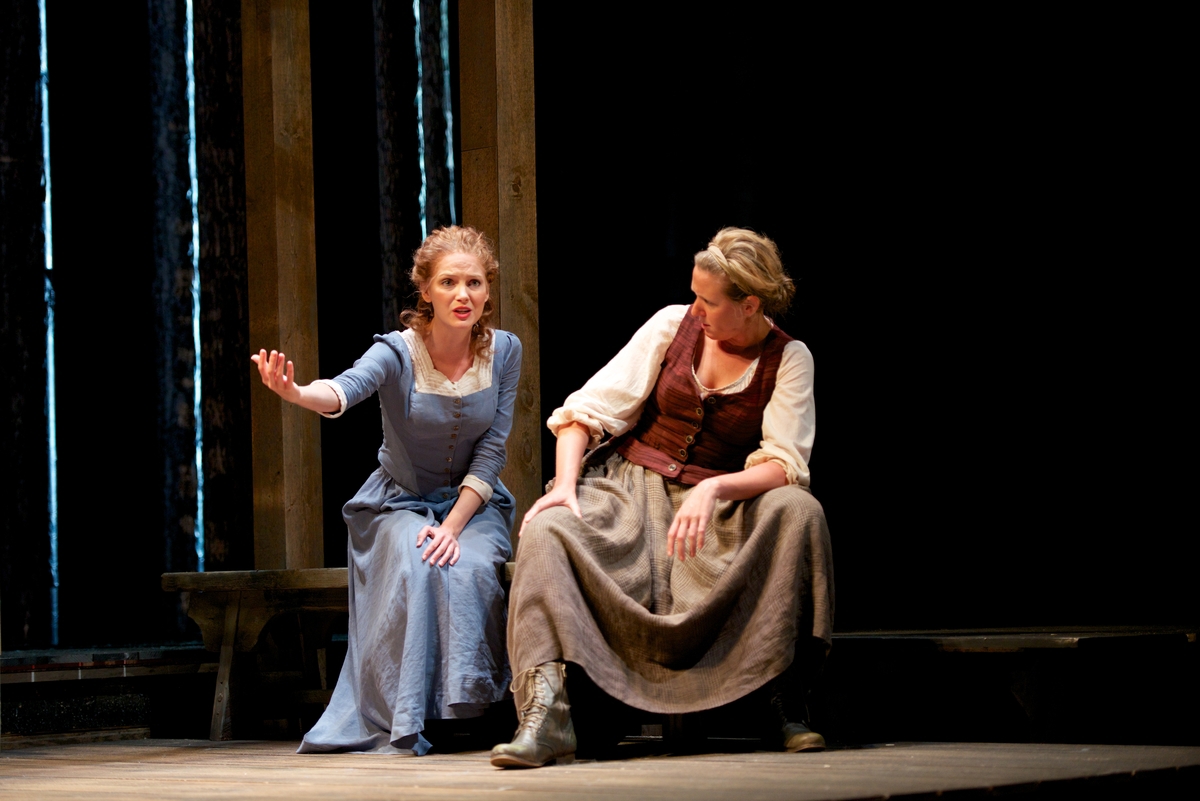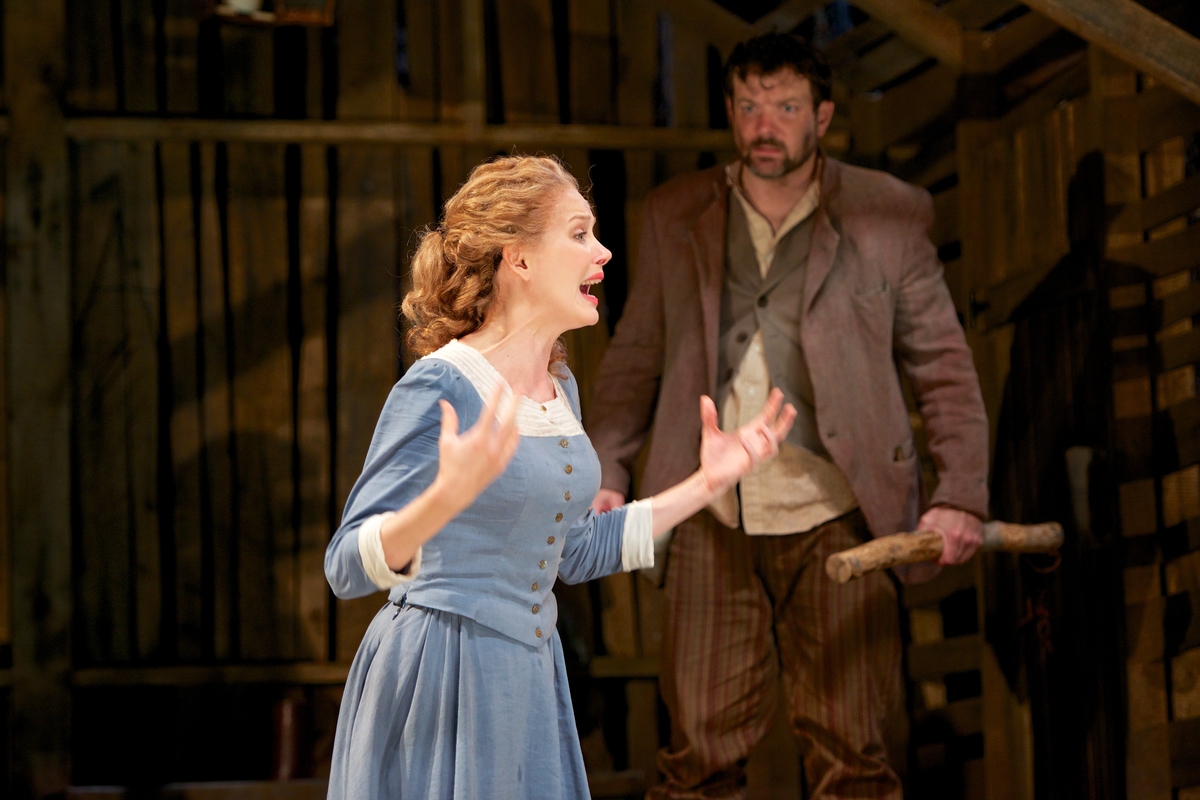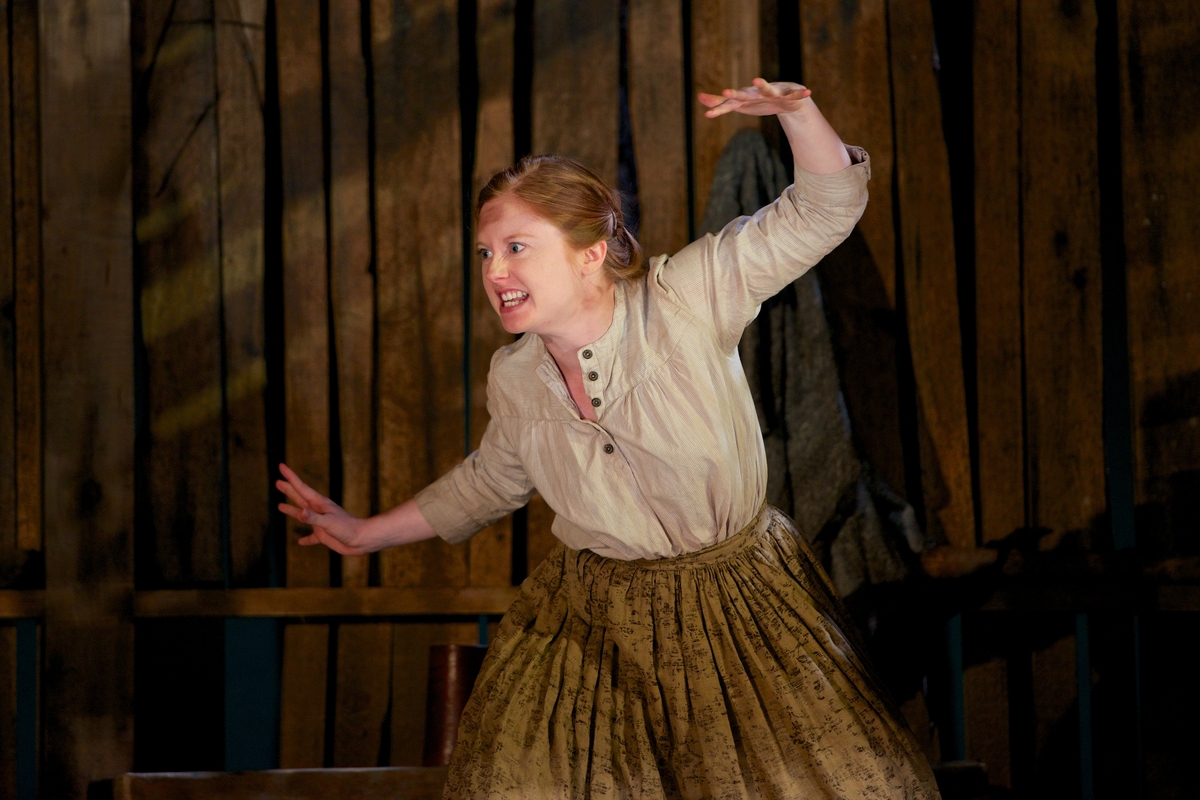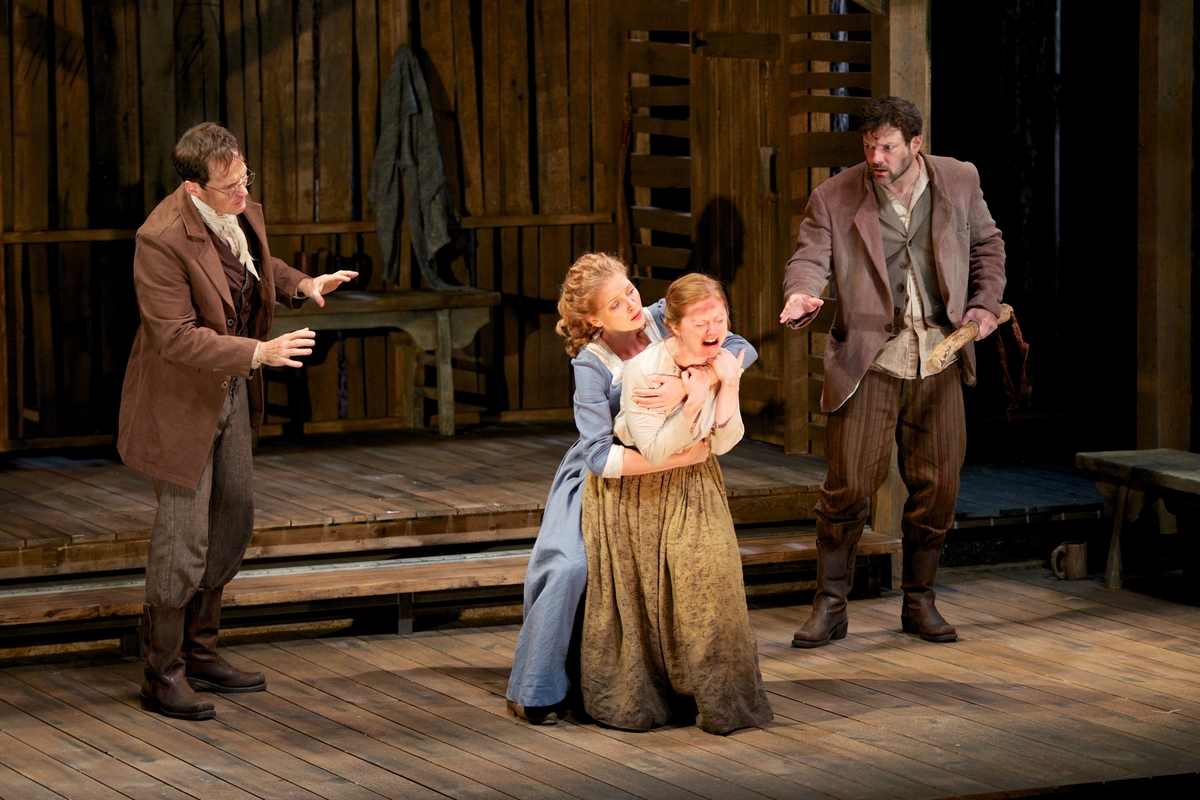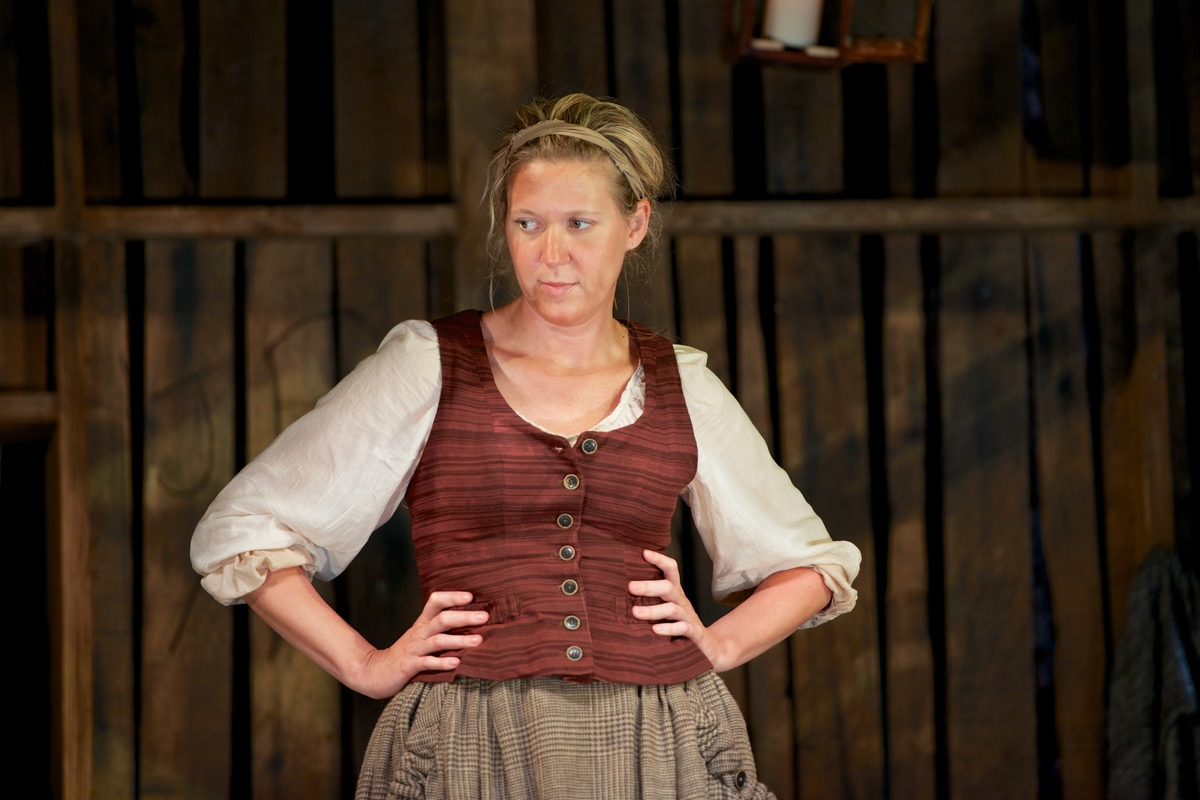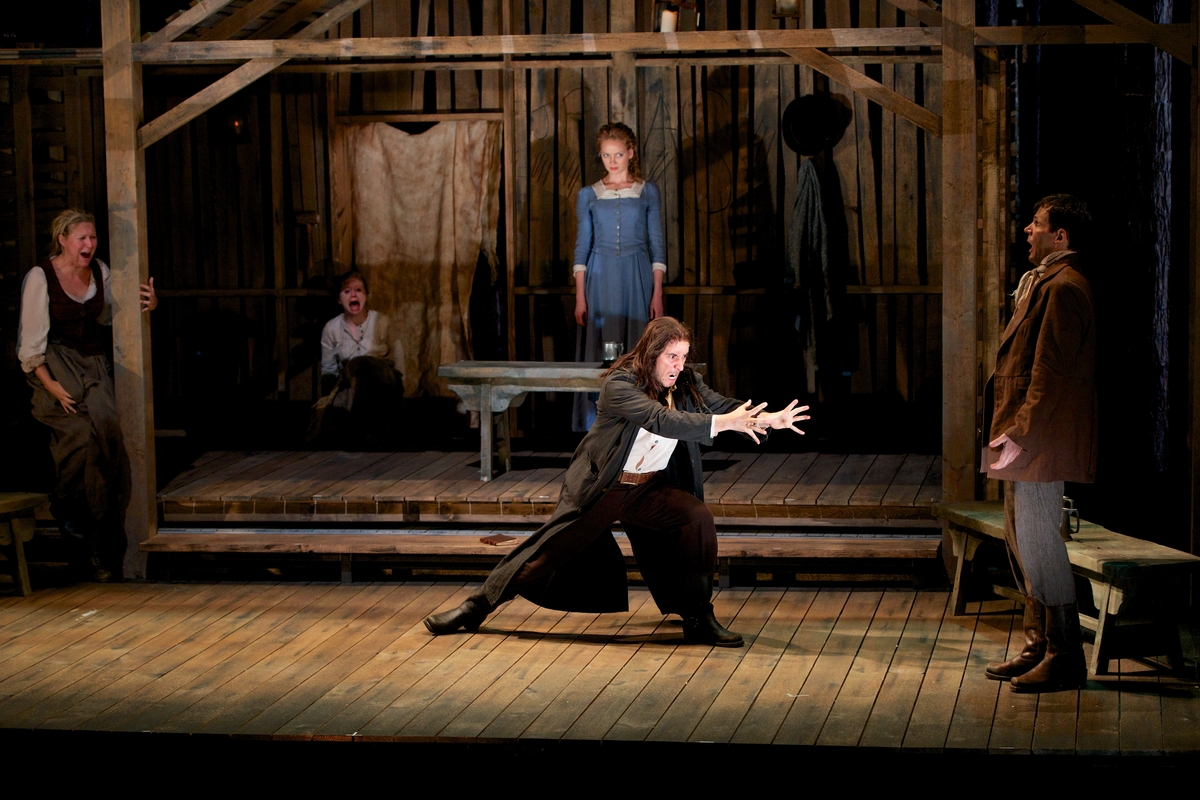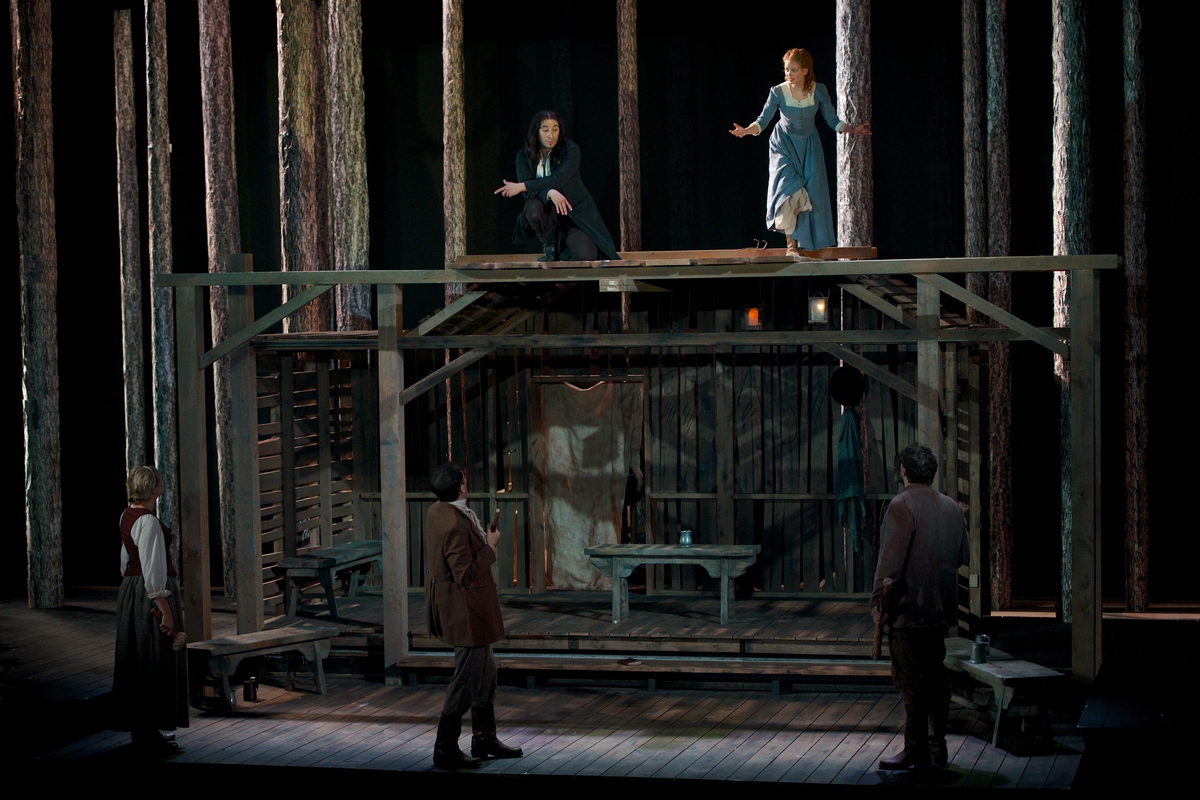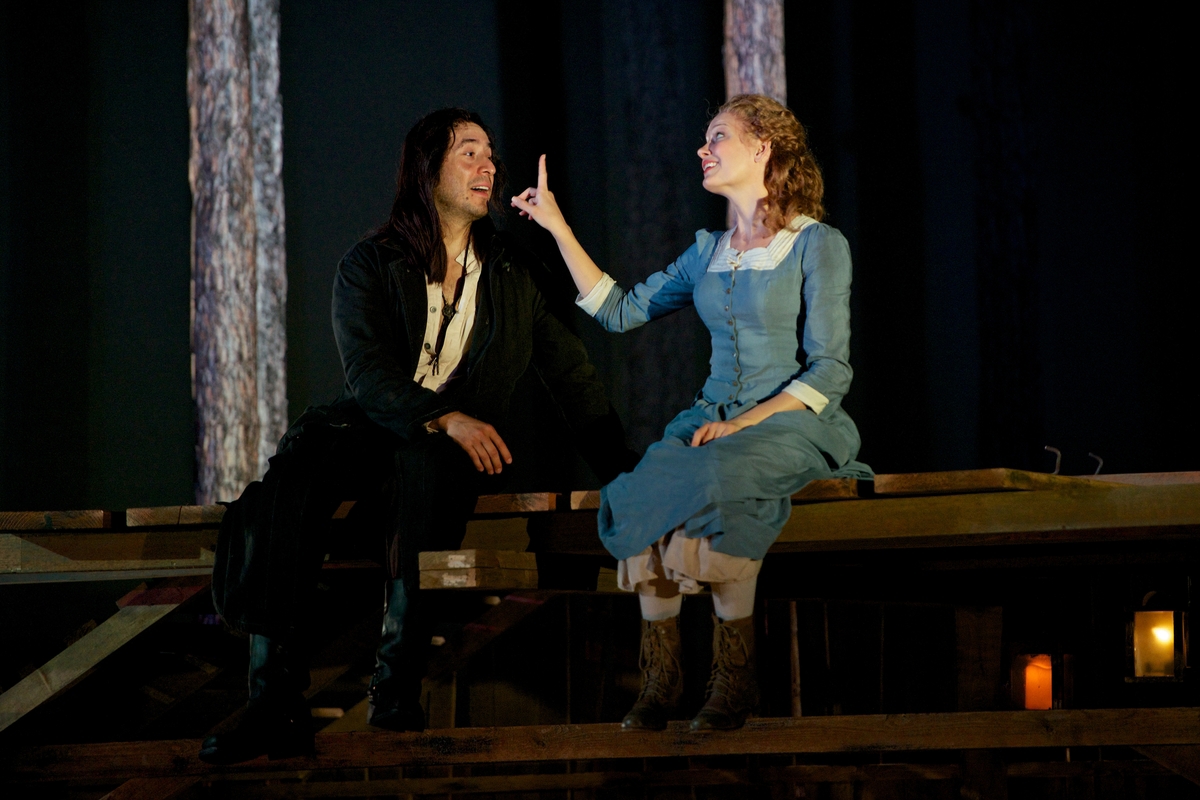 CATF premiere, July 2013. Director: Kent Nicholson. Cast: Cassie Beck, Rod Brogan, Becky Byers, Joey Collins, Susannah Hoffman, Gerardo Rodriguez. Set: Luciana Stecconi. Lights: D.M. Wood. Costumes: Devon Painter. Sound: Eric Shimelonis. Photos: Seth Freeman.